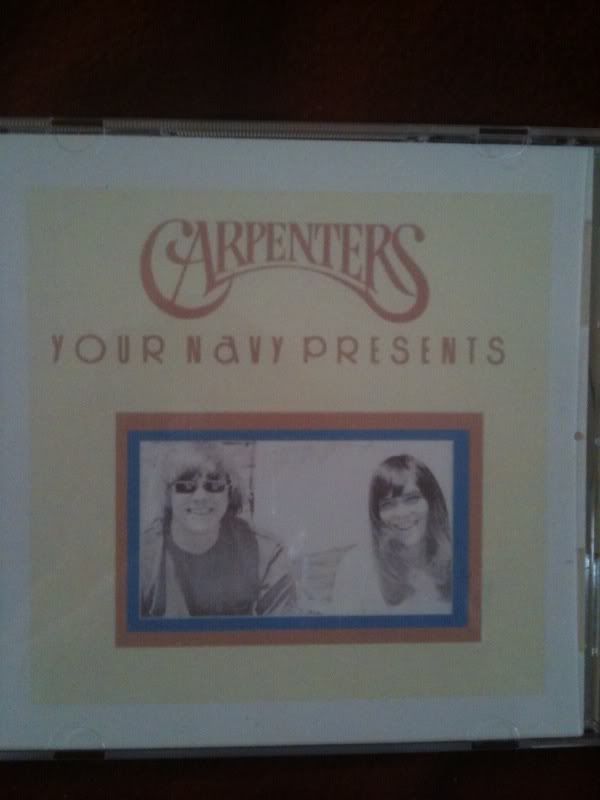 I absolutely LOVE hearing Karen on her drums. She's
fabulous
and her voice, as always, is spot on. The dialogue is hilariously cheesy. You can tell it was scripted, but it was fun all the same. Karen and Richard were too cute. Off to listen to it again. I love it.
ETA: I have Your Navy Presents on CD , but I wanted to search the web to see if it was available online. I stumbled across Carpenters Buried Treasures. Some songs from (a few are missing) Your Navy Presents can be found here...
http://launch.groups.yahoo.com/group/ynpcarpenters/
Join the group and click on Files.
The entire radio show can be found here...
http://scripts.anothersong.com/karencarpenter/cbt/yglinks.html?b=ynpconecomplete
Scroll down to the bottom. Your Navy Presents has been separated into 5 different groups. Join each and you can can downlaod the program. Lots of goodies on Carpenters Buried Treasures.