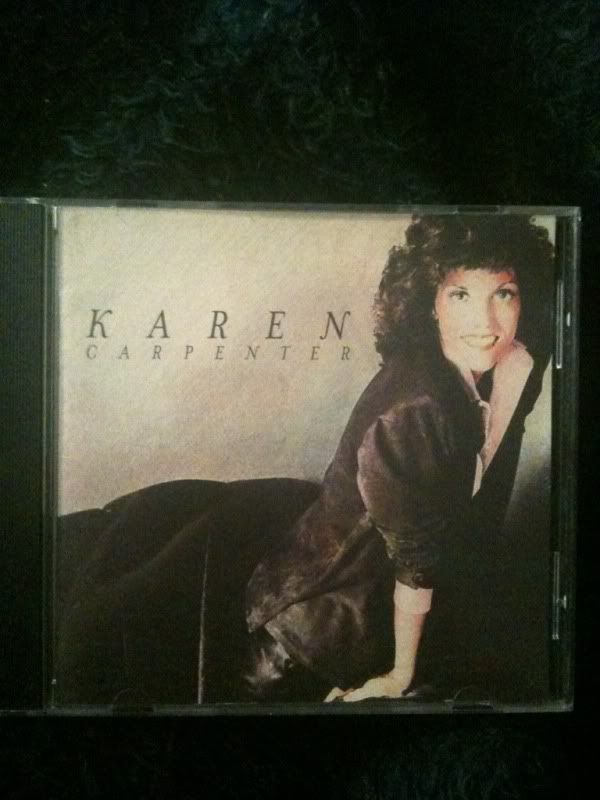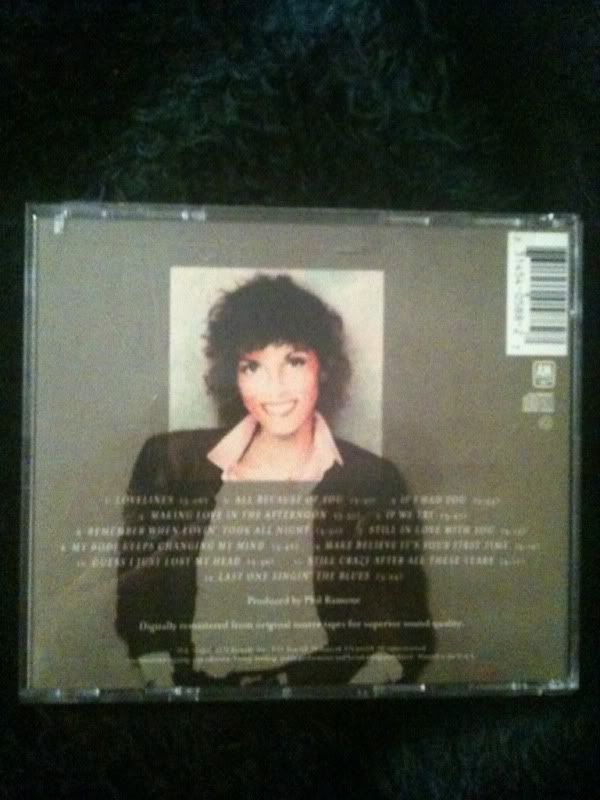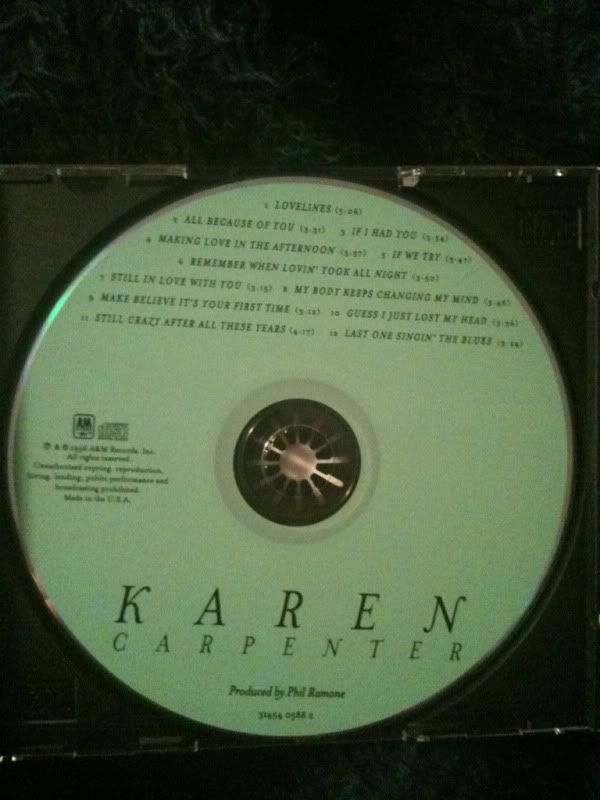 I'm a fan of Karen's solo album. I own the CD and I purchased the mp3 album, as well. I own the New York Solo Sessions, too. :)
Karen's album should have been released and she should have had a solo career like Stevie Nicks. Stevie went solo all the while remaining with Fleetwood Mac. Karen would have remained with Richard all the while embarking on a solo career. I wish they would have been as supportive of Karen as Mick Fleetwood was/is of Stevie. I just think Karen needed to spread her wings and find her own identity.
I love and appreciate all of the songs on this album. Here's "My Body Keeps Changing My Mind". I can't stop listening to it and singing it. I love it. It makes me so happy and I just have to get up and dance. :) :) :)
I absolutely love "All Because of You"! So beautiful. It's one of my favorites.