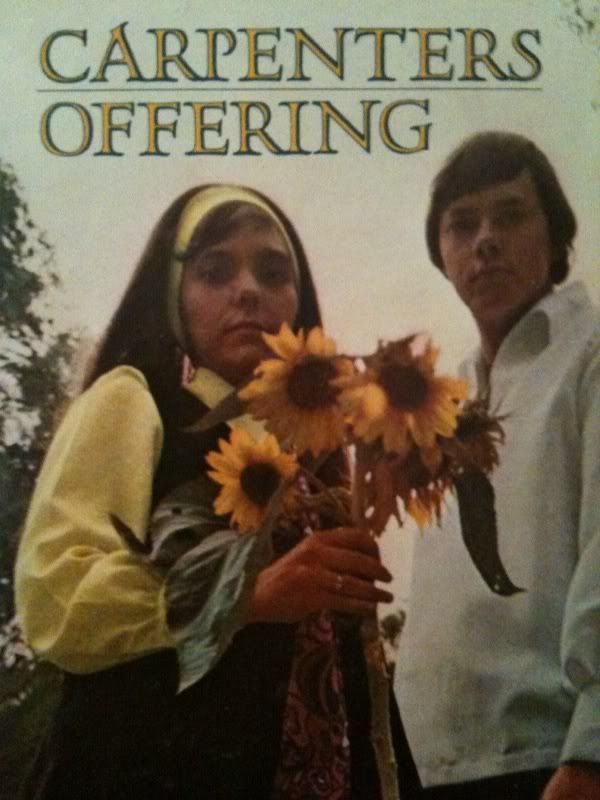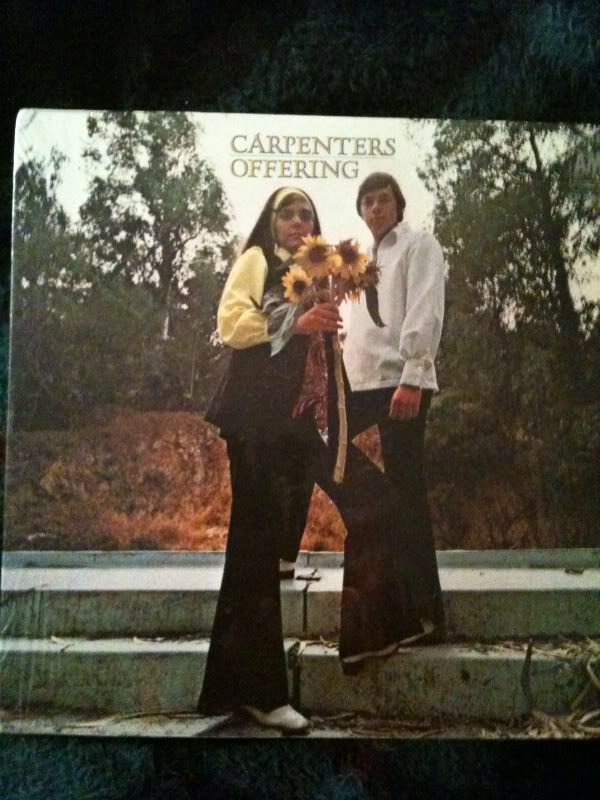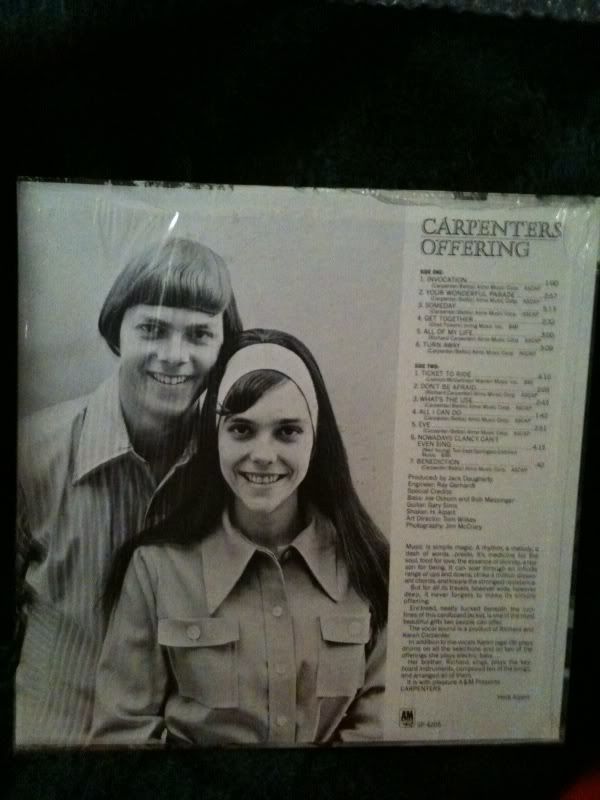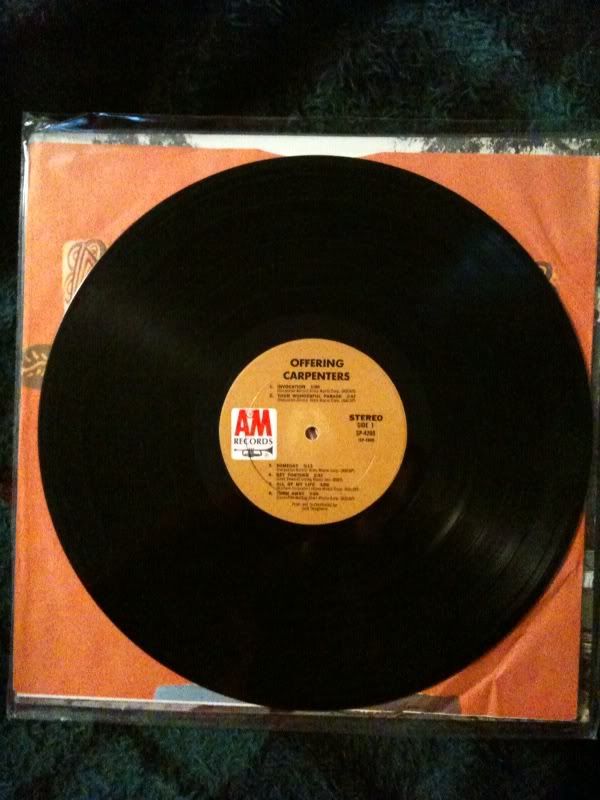 oops..some of the pics came out a bit crooked. Sorry about that. :)
Thankfully, I didn't have to pay anywhere near $355 like the last auction I watched. This was put up as "buy it now" and I couldn't resist. The album and the cover are in superb condition. The crease on Richard's head on the back cover is from the shrink wrap (yes, it is still in the shrink wrap. Love it.), the back cover itself is in excellent condition.
I love the pictures used for this album. I'm a nature freak, so I love the trees in the background and I love that Karen is holding sunflowers. So pretty-Karen and the flowers. I think I read Karen loved flowers. So do I. The back cover is just precious.
I'm extremely happy with my purchase. Thanks so much to the seller for parting with this amazing album. My three favorite songs are Someday, All of My Life and Eve. The whole album is great. Off to listen to it again. :)